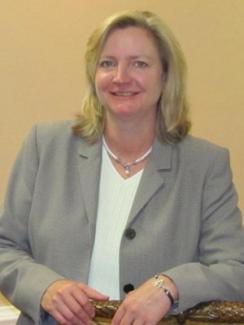 Wendy Nelson Bailey
Vice President & Chief Compliance Officer
wendy@southerncapitalservices.com
Wendy is a Dave Ramsey SmartVestor Pro to help with your retirement, college savings, and other investments.
As a SmartVestor Pro…
I believe everyone deserves access to solid, professional investing guidance.
I have the heart of a teacher, not the attitude of a salesman.
We help you understand what you're investing in and why, and encourage you to stick with your long-term goals.
Wendy Nelson Bailey holds a Bachelors degree in Finance from Villanova University and a Masters Degree in Business Administration from Arizona Sate University. She is also a CERTIFIED FINANCIAL PLANNER™professional.
Wendy spent the first fifteen years of her career with The Vanguard Group of Investment Companies. She was part of the management team that established Vanguard's first satellite office in Scottsdale, Arizona which allowed her the opportunity to frequently interact with Vanguard's founder Jack C. Bogle.
Wendy returned to her hometown of Daphne, Alabama in 2004. Since her return home, Wendy has served as an Investment Advisor at Morgan Stanley, a Mortgage Broker at First Gulf Bank and as the BSA/Compliance officer for First National Bank of Baldwin County.
Wendy joined Southern Capital Services, Inc. in November 2011 as the Chief Compliance Officer and Investment Advisor Representative. Wendy is a married and has one young daughter and in those rare moments when she is not busy with work or her family, she enjoys travel, reading and kayaking.